Thanks for printing! Don't forget to come back to Chick-fil-A Foundation for fresh articles!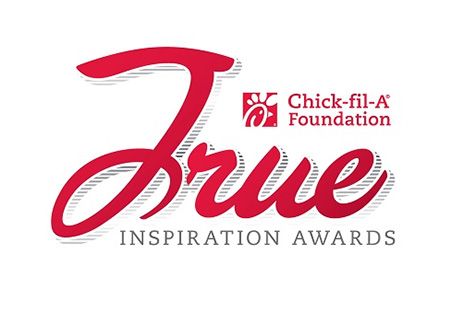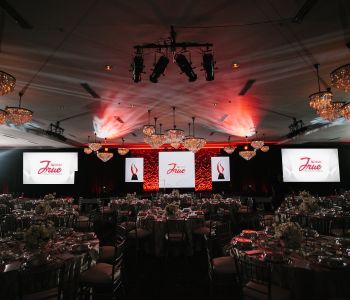 $1.2M
Awarded to 22 nonprofits
True Inspiration Awards
Recognizing outstanding community organizations that honor Truett Cathy's legacy
Truett Cathy was known to ask a simple question: "Why not your very best?" This question guided him as a husband, a father and a businessman—it also guided his work in the community. With a passionate belief in the unlimited potential of every child, he dedicated his life to inspiring and challenging young people to be their very best, too. In 2015, the Chick-fil-A Foundation established the True Inspiration Awards to honor Truett's legacy. Each year, we celebrate organizations from across the country who embody his spirit of service and exist, like us, to help every child become all they can be.

Programs like this are why I'm proud to be a Chick-fil-A Operator
Joshua Paul, Sacramento, California
organizations served in 2018
Atlanta's Westside
Partnering for good to bring about positive, lasting change
The neighborhoods nestled on the Westside of Atlanta—English Avenue, Vine City, Ashview Heights and Atlanta University Center—hold special historical significance. These neighborhoods served as the incubator for the civil rights movement. Martin Luther King, Jr., preached on these streets, and some of the nation's most prestigious black colleges and universities are located here today. This culturally rich part of the city has fallen on hard times in more recent years, and many families are living below the federal poverty line. Working hand-in-hand with local community members, civic and non-profit organizations, and corporations, the Chick-fil-A Foundation is working to restore and revitalize these historic communities—so the children and families who call these neighborhoods home can once again be part of Atlanta's success story.
Discover Atlanta's Westside
graduation rate for At-Promise participants
326,183
students reached in 2018
Junior Achievement
Inspiring young people to succeed in a global economy.
That's what Junior Achievement (JA) does every day. Through partnerships with local businesses and organizations like the Chick-fil-A Foundation, JA works to expand youth education and economic development in communities around the world, reaching more than 10 million young people every year. By showing children the connection between their education and their future career success, JA is building the next generation of achievers - and we're proud to play a part.

There's a solution to every problem
S. Truett Cathy
The Foundation spotlight
Meet Angeula Martin: 2019 Chick-fil-A Fellow

Chick-fil-A Foundation is proud to sponsor 30 college students each year to participate in the Chick-fil-A Fellows program.

Learn more

How Community Youth Advance is filling educational gaps in its community

Community Youth Advance is one of the 22 non-profits awarded a True Inspiration Award grant by the Chick-fil-A Foundation in 2019.

Learn more

Chick-fil-A Vine City unveils H.J. Russell Community Room

The room honors an Atlanta legacy while providing a new gathering space for the Westside community.

Learn more