Chick-fil-A Community Affairs & Foundation Stewardship
Report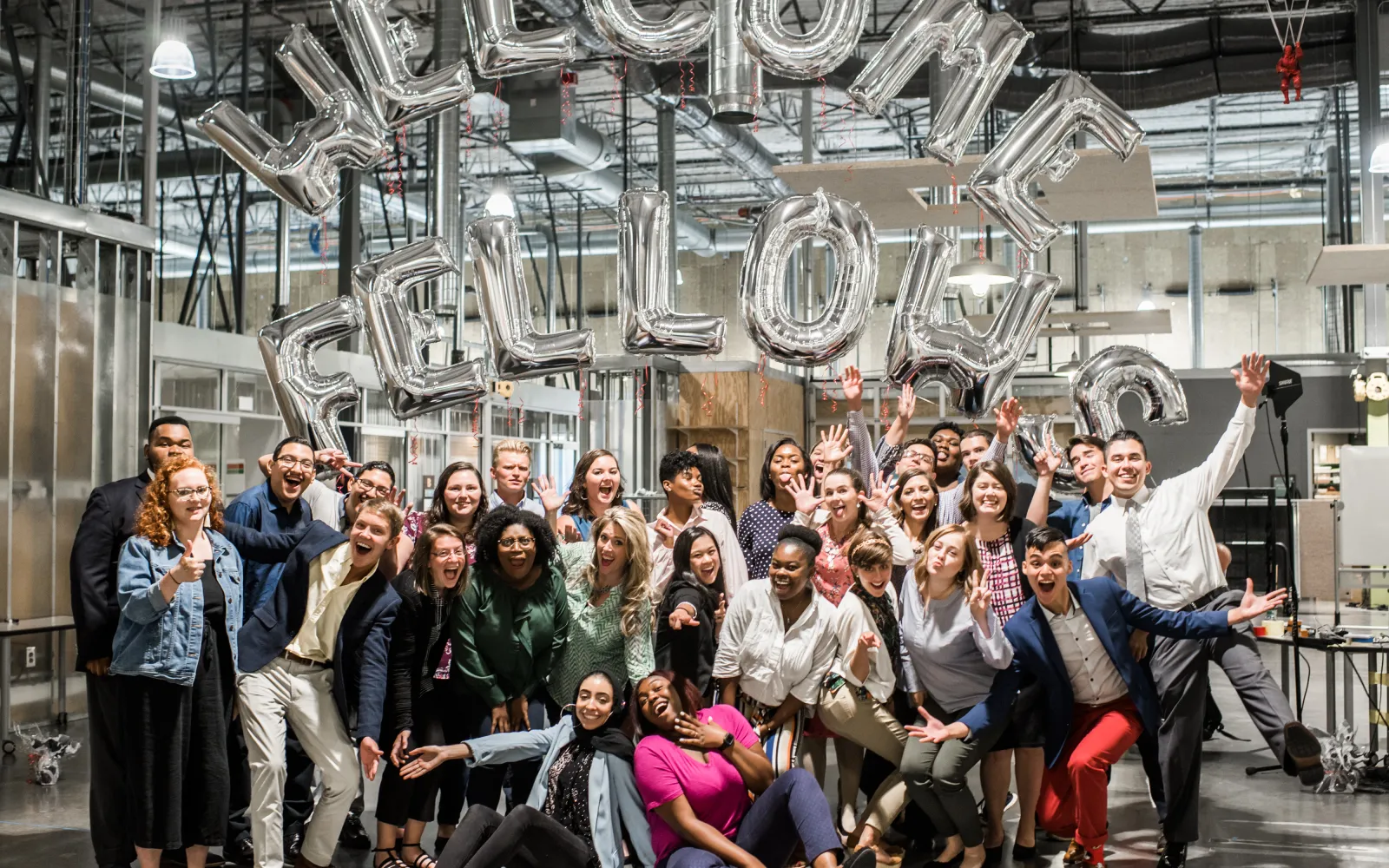 In 2018, incredible things happened when we worked together
We served our communities
Community Affairs and the Chick-fil-A Foundation are working to help Chick-fil-A be a good neighbor to the thousands of neighborhoods across the country where our restaurants operate. We do this by connecting Chick-fil-A restaurant Operators with organizations that are making a difference locally. From donating children's books during restaurant grand openings to sponsoring high school leadership programs, our goal is to equip Operators with turn-key programs and partnerships so they can extend their impact. In our hometown of Atlanta, our Support Center is empowered to give back too: staff is granted 16 hours, or two full work days, per year to use just for volunteering. While our community efforts touch all areas of Atlanta, we continue to partner with other corporations, civic leaders and nonprofits to restore and revitalize Atlanta's Westside community, where many families live below the federal poverty line and children face an uncertain future. This year, we deepened our commitment by opening the first Chick-fil-A restaurant there, providing over 90 jobs in the community.
We invested in our young people
Inspired by our founder, S. Truett Cathy, we are passionate about investing in youth and helping them become all they can be. This includes Chick-fil-A Team Members and young people living in communities across the country. Scholarships at Chick-fil-A began in 1973 when Truett set a mayonnaise jar on his restaurant counter to collect donations to help a Team Member attend college. In 2018, we awarded $14.65 million in scholarships to more than 5,700 Team Members to help them achieve their education dreams. Through the True Inspiration Awards, named after Truett and in its 5th year, we helped 23 nonprofit organizations extend their impact on the youth in their local communities through grants totaling $1.23 million.
We empowered our future leaders
We believe young people have unlimited potential. That's why many of our programs and partnerships help provide access to the resources they need to reach that potential and become our next generation of civic and business leaders. Chick-fil-A Leader Academy and Chick-fil-A Fellows are programs teaching high school and college students the skills they need to lead, and do so with the heart of a servant. Through our summer youth camps held at Morehouse College, we're helping children 8-12 from Atlanta's Westside gain exposure to a college campus and dream of higher education, all while having fun. Since 2012, we've partnered with Junior Achievement and Chick-fil-A Operators to give middle and high school students a hands-on learning experience that teaches entrepreneurship and financial literacy skills. Our investment in 3DE (formerly JA Academy) supports their work to merge education and business. Its curriculum is teaching high schoolers how to approach and solve real-life business issues through practical exercises and case challenges.
$14.65 M
awarded in Team Member scholarships
$1.23 M
granted to 23 non-profit organizations through the True inspiration Awards
1.3 M
meals donated to communities by 772 Chick-fil-A Operators through Shared Table
326,183
students learned financial literacy through Junior Achievement sponsorships
27,000
students experienced leadership in action through Chick-fil-A Leader Academy
700
pounds of food donated to victims and first responders of Hurricanes Florence and Michael
50+
Team Chick-fil-A volunteer projects empowered staff to give back
Together, we impacted over 3 million lives
Stories to inspire
Harvard Debate Council Diversity Project
In July 2018, Atlanta high school students won Harvard's International summer debate competition. A $100,000 sponsorship from the Chick-fil-A® Foundation helped make it possible for them to compete. Learn more about their journey and success.
CEO Camp Out
In January, a group of nearly 30 CEOs and civic leaders came together on Atlanta's Westside to discuss how they can help restore and uplift the historic community, while keeping its residents at the heart of everything they do. The setting? Chick-fil-A®'s new restaurant in Vine City.
As Chick-fil-A's first Westside location, the structure signals both a continued revitalization of the corridor as well as an outward expression of Chick-fil-A's ongoing commitment to the children and families in the surrounding neighborhoods.
Despite snow and record cold temperatures, Chick-fil-A's CEO Dan Cathy, Vine City Chick-fil-A Operator Quincy Springs, leaders from companies like Coca-Cola, SunTrust Bank, Cox Communications and Mayor Keshia Lance-Bottoms joined nearly 100 residents for an evening of games and fellowship, followed by a campout in the restaurant's parking lot.
"Together with the residents of the Westside, our Atlanta business and civic leaders have the power to uplift these neighborhoods so they can have the same access, services and opportunities as residents in other parts of Atlanta."
Rodney Bullard, Vice President of Corporate Social Responsibility at Chick-fil-A, Inc.
Wuerffel Trophy
Drue Tranquill excels on the football field, in the classroom and in his community. A senior linebacker from Fort Wayne, Indiana, he has been nominated for the award 3 times. In December, he was selected as the 2018 recipient.
Beyond serving as captain of the Fighting Irish for 2 years, Drue has been named to the Dean's List in five of his eight semesters at the University of Notre Dame. Off the field, he volunteers his time with several local nonprofits serving communities in Indiana, including Lifeworks Ministry, AWP Sports, Food Bank of Northern Indiana, Center for the Homeless and South Bend Boys and Girls Club. Even more, he has served abroad, taking three mission trips to the Dominican Republic with Here for Kids International.
In 2018, the Chick-fil-A® Foundation became the Wuerffel Trophy's first presenting sponsor. Each year, the award is given to a player that best combines exemplary community service with athletic and academic achievement.
"Drue's dedication to serving others, especially young people, is a shining example of our Foundation's mission to help every child become all they can be." Rodney Bullard, Vice President of Corporate Social Responsibility at Chick-fil-A.
Youth Challenge, Inc.
Outside of their day jobs as Chick-fil-A® staff members, Omari Henderson, Principal Category Lead, Menu and Packaging, Restaurant Experience, and Patrick Davis, Principal Development Lead, Southwest Region, Development and Construction, were each working to inspire young African-American men in Atlanta to pursue their dreams.
In 2016, Henderson created Youth Challenge Inc., a non-profit mentoring organization, to provide youth like his teenage son and friends cultural and developmental opportunities they weren't experiencing in the Atlanta area. Inspired by the movie Black Panther, Davis and his wife had decided to organize a STEAM (Science, Technology, Engineering, Arts and Math) event for male students in grades 7 through 12.
When the two men learned what the other was doing, they decided to join forces under the banner of Youth Challenge, Inc., or YCI.
Today, YCI inspires hope and purpose in young men ages 13 to 17 in the metropolitan Atlanta area by providing access to academic, economic and social enrichment opportunities. Led by men from all walks of life—from entrepreneurs and corporate executives to non-profit leaders—YCI teaches a curriculum based on four pillars: entrepreneurship and career development; community engagement and stewardship; financial empowerment; and leadership development.
"We want young men to know they can create the future they desire." Patrick Davis, Youth Challenge, Inc.
This year, YCI hosted its first STEAM event, bringing 600 kids primarily from Atlanta Public Schools, who don't often have these opportunities, to a panel discussion and an exposition highlighting diverse STEAM opportunities. Team Chick-fil-A volunteers staffed the event, where the students heard scientists, artists, engineers, musicians and producers talk about their career paths, and then experienced robotics, music production, graphic design and drone technology.
"Once you give young people the license to dream, you'll be surprised at what they come up with," Henderson says. "Through our curriculum and events, we let them know it's OK to be creative and think differently."
Operation Gratitude
Chick-fil-A Leader Academy, the country's largest high school leadership program, is teaching young people leadership through action. Through a guided, interactive curriculum, students learn leadership skills like having a vision and serving others. Then, they put it into action by completing three service projects throughout the year that directly benefit their communities. This September, the program kicked off with a partnership supporting Operation Gratitude. 27,000 Leader Academy students from 925 high schools across 38 states packaged and sent 30,000 care kits to actively deployed U.S. service members.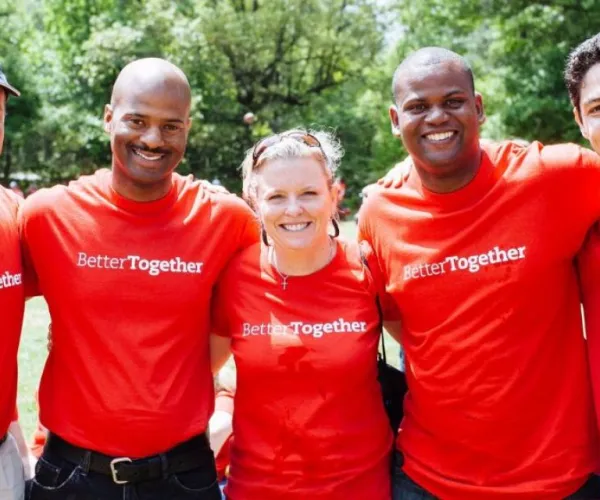 "This work could not have been accomplished without the support of Chick-fil-A Operators, staff and our partners. Thank you for serving with us."
Rodney Bullard, Vice President, Corporate Social Responsibility for Chick-fil-A, Inc., and Executive Director of Chick-fil-A Foundation