In Michigan, the unemployment rate among people with disabilities is 85% (The Arc, 2011). And, there is a common misperception that people with disabilities cannot contribute to the workforce, are unemployable and are already being taken care of through government welfare.
This could not be further from the truth. In fact, most adults with disabilities desperately seek the resources and opportunities to gain employment, but 72% of these individuals cannot access appropriate training to prepare them for a job (The Arc, 2011).
Family beginnings
Dutton Farmoriginally began as a solution to the lack of employment opportunities available to people with disabilities. The idea for a skill-building program came to the Smither family when they compared the transition to adulthood for their two daughters. Their younger daughter, Jenny, was able to do things like get a license, drive, look for a part-time job, apply to college and get married. On the other hand, their older daughter Rebecca, who has Down Syndrome, struggled to find something meaningful to do day-to-day.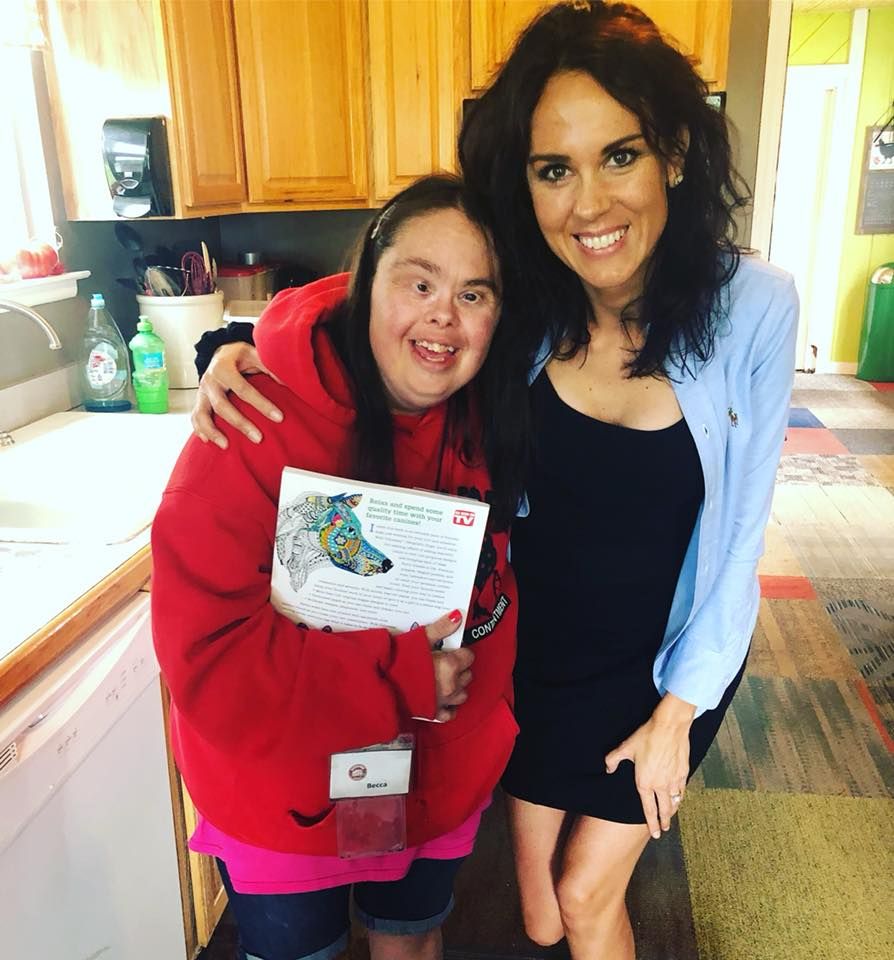 In the beginning, the nonprofit was a place where Rebecca and her friends could come together and do something that mattered while socializing in a way that made them feel valued. Here they were taught independent living skills, vocational skills and pre-employment skills to help them grow and open the door to possibilities. In just eight years, however, Dutton Farm has expanded the adult education component to include so much more.
How they're working
The foundation of the program starts with workplace inclusion as well as involvement in the community. The community access program consists of groups of participants with disabilities going out into the community to take part in meaningful interactions - whether that be participating in a gym class, joining a bible study or going to the local library.
"We're really thoughtful about accessing the community in ways that foster interactions between neurotypical people and people with disabilities." said Jenny Brown, Founder and CEO of Dutton Farm. "This not only helps our participants feel like they're a part of the community, but also helps us build relationships and raise awareness about their capabilities."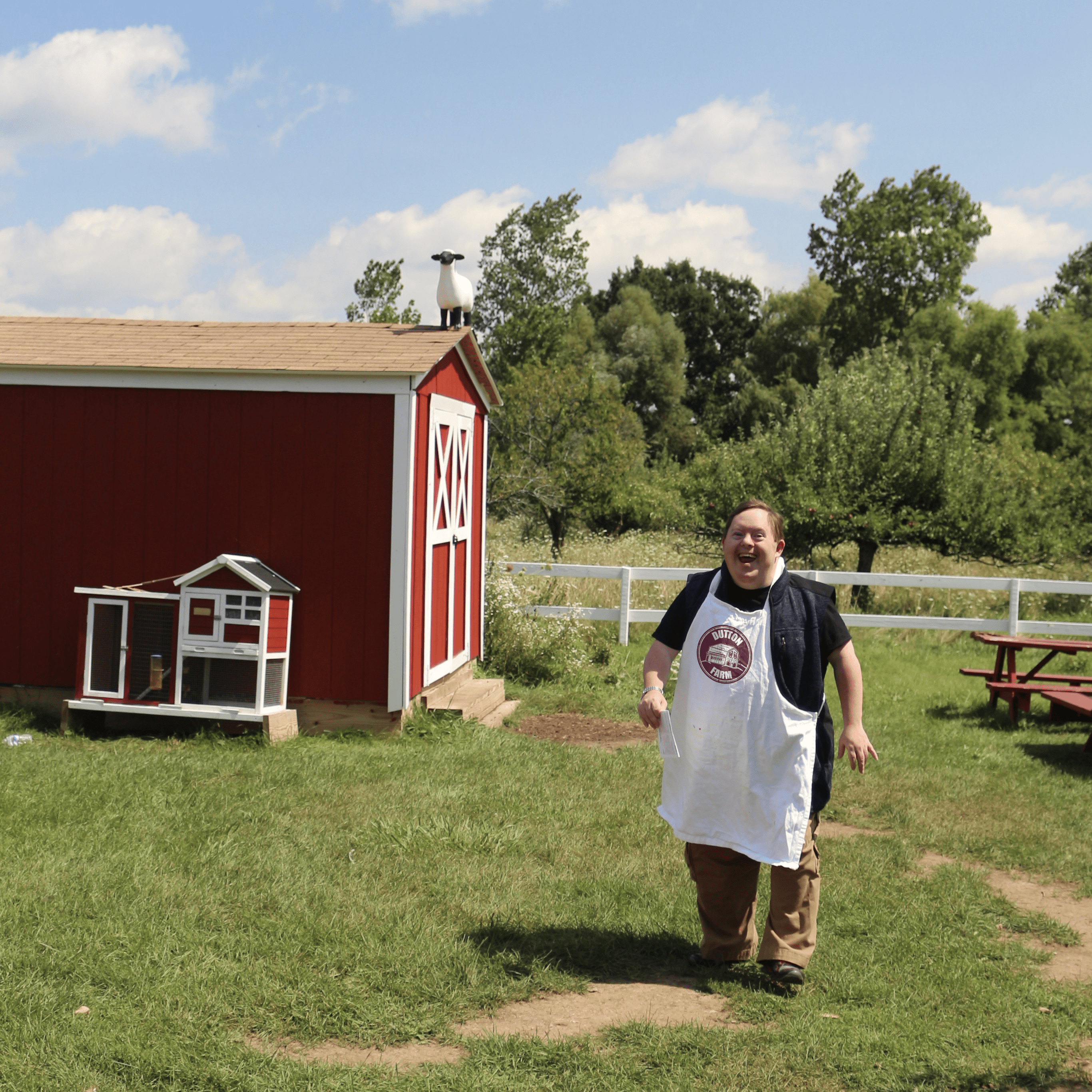 In addition to the community involvement aspect, Dutton Farm partners with local businesses to match individuals in its program with open job positions. Essentially, it acts as a staffing solution for those they serve. For example, one participant was a young man with autism who was great with numbers but because of the limitations of his disability, he couldn't make it through an interview or navigate a search engine to find job postings. Dutton Farm staff members were able to place him at an accounting firm by serving as a bridge between local businesses and people with disabilities.
Dutton Farm Market
Perhaps the most unique element of Dutton Farm, however, is its social enterprise. At Dutton Farm Market, which sells handcrafted soaps, candles and other scented personal care products, all products are completely manufactured, packaged and distributed by adults with disabilities.
Brown talks about the inspiration behind this unique, nationally recognized business venture:
"We have difficulty placing some individuals. For one reason or another, companies see them as unemployable. We had one individual who had paranoid schizophrenia and a cognitive impairment along with some hygiene issues. He also was a sweet, endearing person who desperately wanted a job, so it was frustrating sitting through interviews just for him be turned down. Then I started thinking about who I've hired and how we could create a revenue-generating program that would allow us to put individuals like this young man on our payroll. That's how Dutton Farm Market was born! We hire these employees and find a role for them where they feel successful and can earn competitive wages."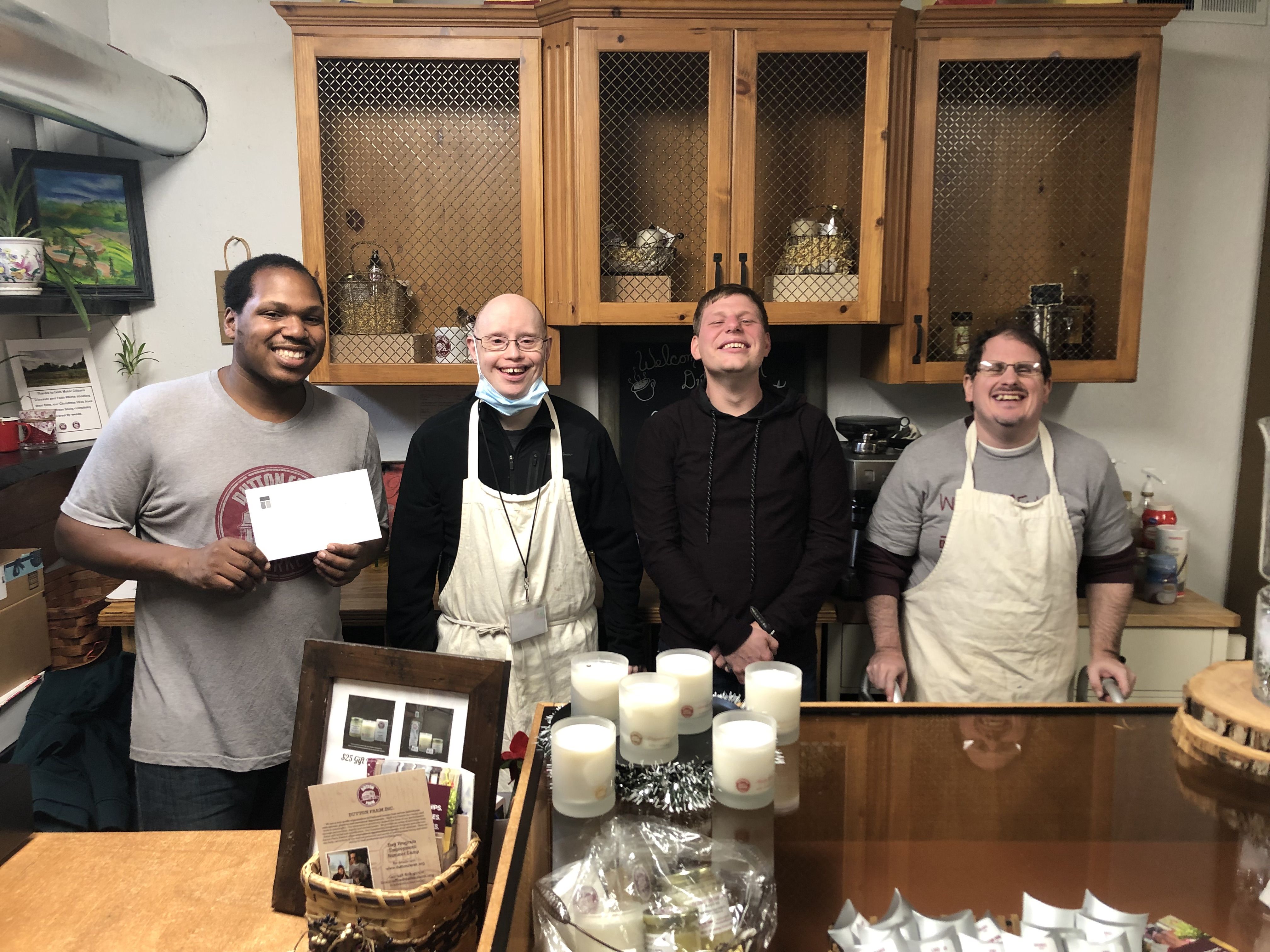 Dutton Farm is the 2019 Midwest regional winner for the Chick-fil-A Foundation True Inspiration Awards. Nominated for the award by local Chick-fil-A Operator Blake Dennard, They received a $75,000 grant to expand Dutton Farm Market's size by increasing sales and hiring more employees. With the award, they have also been able to provide more services through the community access and adult education program.
Advocating for inclusion
Dutton Farm not only provides these transformative services to individuals with a mental, physical or emotional impairment, the staff also advocates for them. Their efforts with state and local governments in the Detroit metropolitan area are aimed at workplace inclusion and increasing the employment rate of those living with disabilities. By raising awareness that there is an entire group of people that want to work, are good at what they do and take pride in their job, Dutton Farm hopes to make a difference in the lives of those living with a disability.
To learn more about all of the 2019 True Inspiration Award winners, including Dutton Farm, visit https://chick-fil-afoundation.org/true-inspirationawards.