Fueled by a mission to help every child become all that they can be, the Chick-fil-A Foundation has partnered with over 100 impactful organizations through our annual True Inspiration Awards. Since 2015, we have awarded $6.15 million in grant funding to nonprofit organizations across 29 states plus Washington, D.C. Each of these organizations has a unique approach, but they all share a mission to create lasting change for the young people living in their local communities.
We checked in with three of our past True Inspiration Award recipients to see how they've been working, and how the donation is helping them extend their impact.
DREAM (formerly Harlem RBI)
East Harlem, NY
2015 True Inspiration Award winner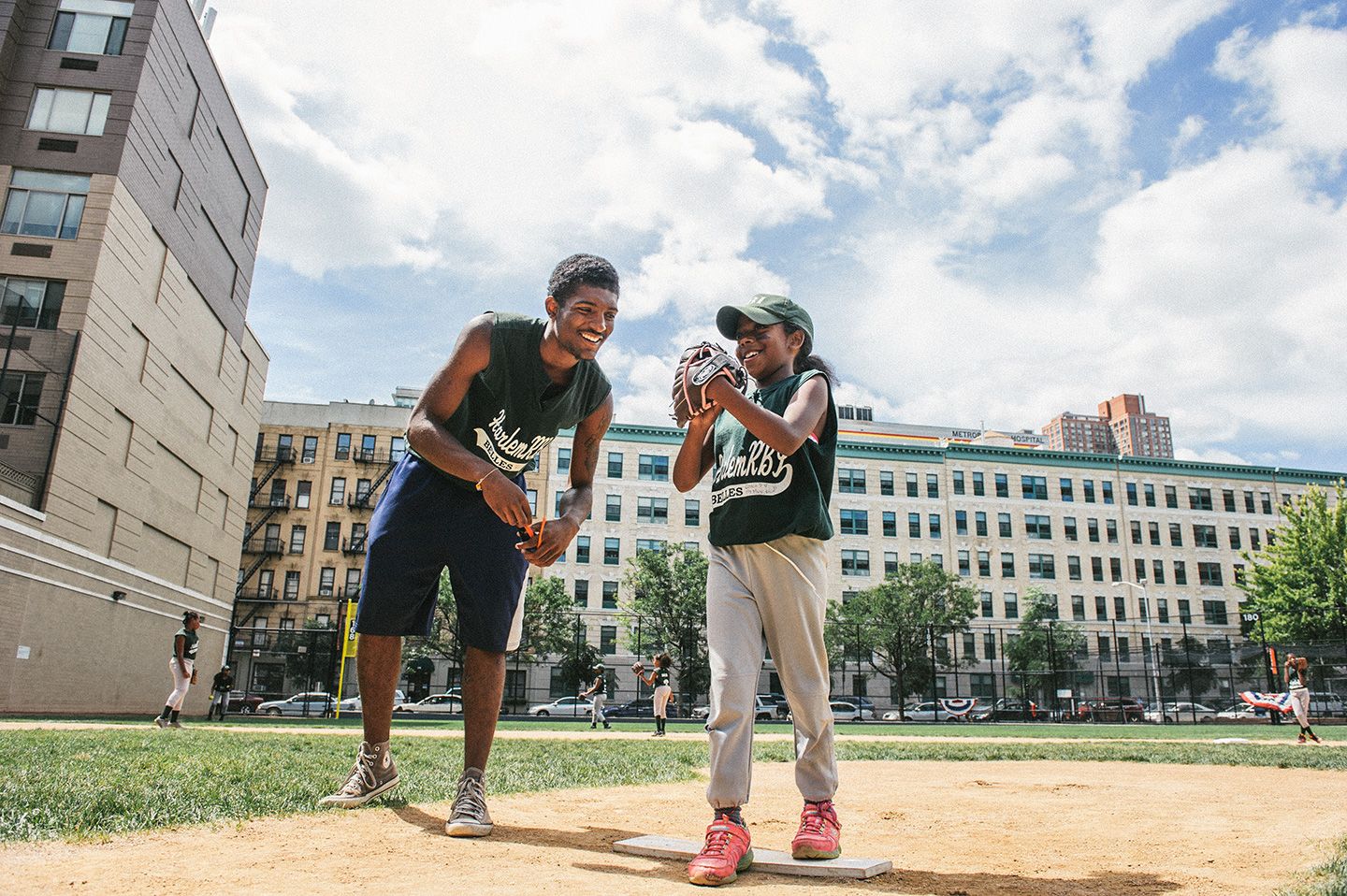 The New York Times had called it "the worst block in the city." But in 1991, a group of volunteers saw something more and turned a vacant lot in East Harlem, New York into two baseball diamonds. The reason? To give neighborhood kids a chance to play the game they loved.
As the kids came, the group not only helped them learn to play baseball, but also began investing in their lives. Soon, they realized the kids had even greater needs. "We figured out pretty quickly that these kids had other needs beyond a safe place to play baseball," said Rich Berlin, Executive Director of DREAM, citing low literacy rates and dropout rates as examples. "So we began to think bigger and offer programs off the field as well."
Over time, DREAM began its Summer Learning Program, where it offered academic support and tutoring in the morning and baseball in the afternoon. Then, they added a year-round after-school program modeled in the same way - homework, then baseball. And in 2008, the first DREAM Charter School opened its doors.
"The public schools simply were not able to provide these kids with the academic preparation they needed,"Berlin said."We want to provide an environment where they can dream and have the skills they need - academics, soft skills, a moral compass - to pursue those dreams and be successful."
DREAM now serves more than 2,500 students per year in East Harlem, the South Bronx and Newark - and the results are striking: 98% of the students graduate from high school and 95% are accepted to a college.
Receiving a True Inspiration Award donation helped DREAM enhance its comprehensive programs for more than 320 youth in grades 6-12. Some of the program updates included additional baseball and softball practices, ongoing case management with trained social workers, study skills instruction, tutoring, literacy and STEM activities, and college access and career readiness workshops.
Friends of the Children-Portland
Portland, OR
2017 True Inspiration Award winner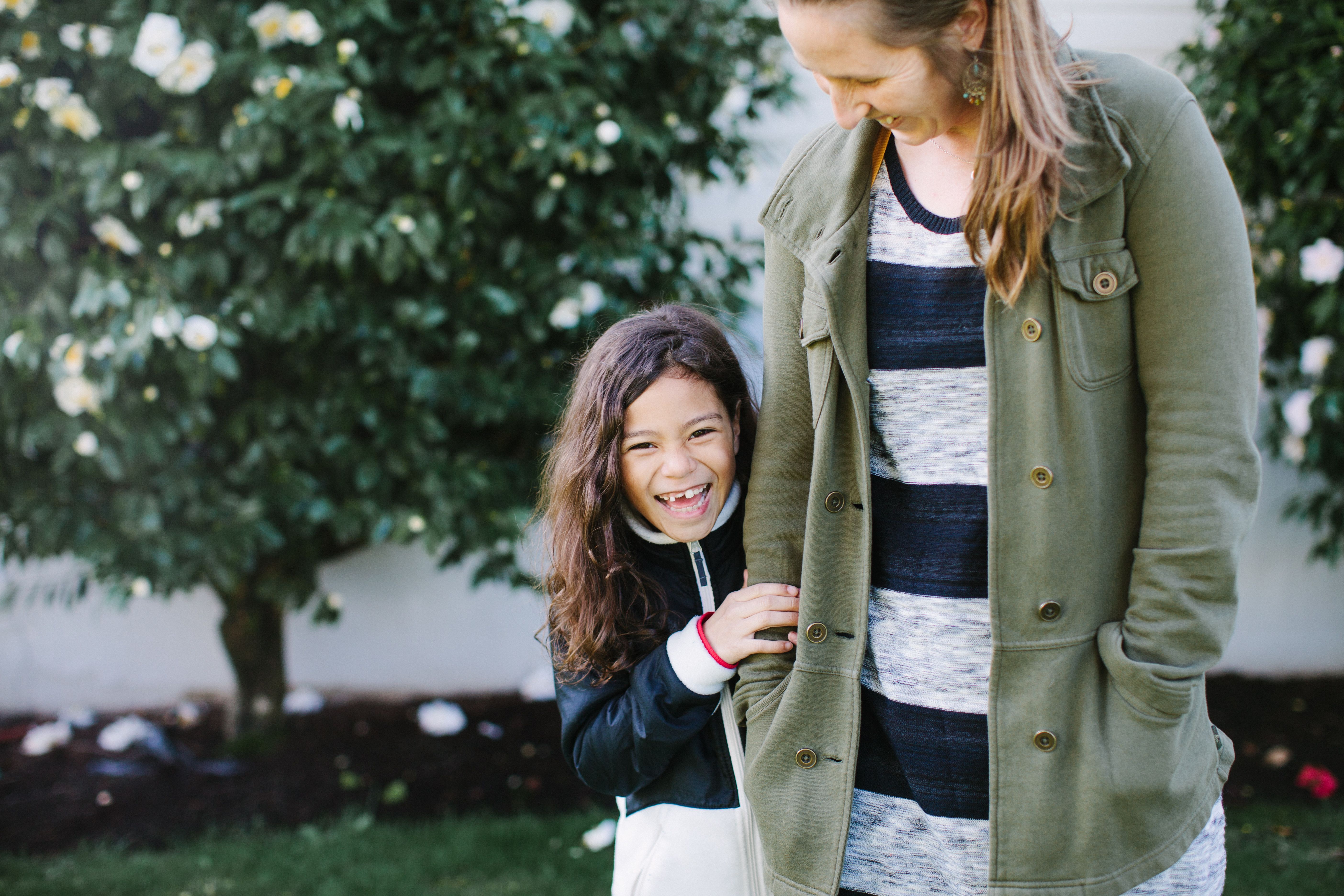 Friends of the Children - Portland makes a simple yet profound commitment to at-risk children in kindergarten: You will have a mentor, called a "Friend," with you until you graduate high school.
Founded more than 25 years ago by Duncan Campbell, Friends of the Children - Portland has a powerful mission to break the cycle of generational poverty.
"We are very intentional about selecting youth with risk factors and not enough support at home to succeed at school and in life," said Allison Pauletto, Director of Development and Marketing for the Portland-based organization.
Friends are paid, professionally-trained mentorswhospend at least four hours a week with their mentee - two hours a week in the classroom and two hours outside the classroom. In this time, they provide a consistent relationship, social and emotional learning opportunities, 1:1 classroom support, and enriching outings in the community.
Receiving the True Inspiration Award donation made applications for funding from other organizations more successful and helped sustain the Friends program. In fact, in the year after receiving the grant, Friends of the Children - Portland enrolled the largest kindergarten class in its history. These 51 students have received 15 hours per month of dedicated service every week from their full-time, salaried professional mentor.
GLOW Academy
Richmond, VA
2018 True Inspiration Award winner
Girls Leadership Academy of Wilmington, or GLOW, is a public charter school building a culture of higher education among girls and young women who did not previously see themselves as college material.
"Our goal is to show them that a college student is not some distant, strange creature different from them," said Jahleese Ladson, GLOW's College Bound Coordinator.
Though many of the girls live near college campuses - and the school is across the street from UNC Wilmington - most of them have never stepped foot on campus. So, in sixth grade, the girls participate in a scavenger hunt-themed tour of UNC Wilmington and in seventh grade, they take a trip to UNC Chapel Hill to learn the importance of college preparedness. GLOW's eight-graders take an overnight trip to a college or university campus. These trips highlight the girls' full potential to one day be a part of these college communities.
"The girls our graduates meet (on campus) have come from a culture of college-going. Their parents probably went to college and going to college was always expected of them. That's not the case for most of our girls," said Ladson. "We want to make going to college just as much a part of their identity as any other girl."
The True Inspiration Award donation equipped GLOW to provide even more educational and development opportunities for the girls it serves, from hosting families for GLOW's Parent University program to prepare for college applications to partnering with Junior League of Wilmington to expose the girls to professional women across a broad spectrum of career paths.Each of these outcomes strive to provide the girls with purposeful opportunities, profound guidance, and confidence to see themselves as college material.
Pathways to success
Chick-fil-A Foundation recognizes that every child has a unique journey. More than anything, personal encouragement, access and opportunities are crucial in promoting enriched lives for children in the communities we serve. We are honored to pave pathways to success alongside our many partners.
To learn more about the True Inspiration Awards, visit https://www.chick-fil-afoundation.org/true-inspiration-awards.