Atlanta students dominate Harvard Debate Council with back-to-back championships
The Harvard Diversity Project has made history again by winning the 2019 annual international debate tournament at Harvard University and maintaining its undefeated record for two consecutive years.
The Atlanta-based team, dubbed "The Great Debaters," consists of 21 African-American high school students who beat out over 400 international competitors from 15 different countries in order to take the title. Last year, the debate team made history as the first all-black team to ever win the prestigious competition.
DJ Roman, a senior student at North Atlanta High School, and Keith Harris, a senior student at Westlake High School, led their debate team to victory in the championship round. The two young men and their teammates have been taught by Harvard's assistant debate coach, Brandon P. Fleming. Fleming, an at-risk youth turned award-winning educator, leveraged his Harvard debate faculty position to create the Harvard Diversity Project.
"It sends a message to the world of what African-American youth are capable of if they are given access and opportunities," Fleming told WSB-TV. "Most of our students have never been exposed to the power of academic debate. Knowing that they will compete against hundreds of scholars who have years of debate experience combined with the benefit of private and prep schools, we seek to level the playing field by introducing our students to higher level academic disciplines that are typically unavailable in traditional school settings."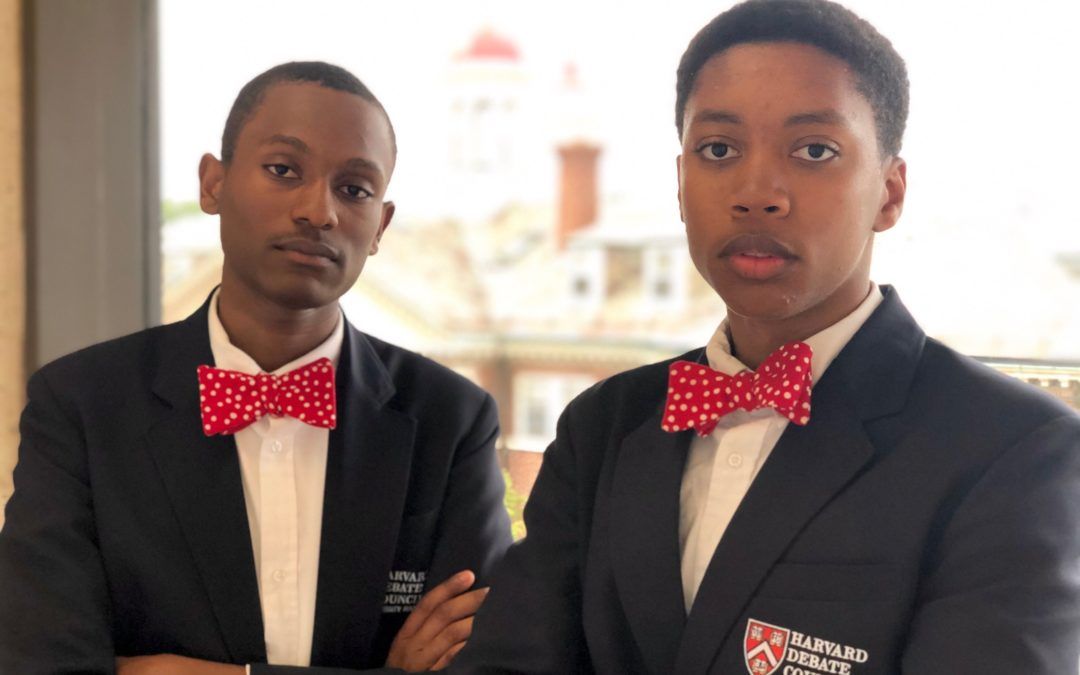 Training for the competition
The students sacrifice every Saturday for 10 months to vigorously prepare for the program by learning higher level academic disciplines such as philosophy, sociology, political science and rhetoric. Many of the students who attend Harvard's two-week intensive study program and competition have years of debate experience. The Harvard Diversity project seeks out African-American students in the metro Atlanta area who have never participated in academic debate and trains them to compete at the same level as other students who have had greater educational access.
"I figured we would get to the Top 16," Harris said. "But once we broke the Top 16, we rose to the occasion in every debate. We just kept getting better and better. What came out of this is simply incredible."
Each of the students who participate in the Harvard Diversity Project are awarded a scholarship to cover all costs of the summer residency program. The Atlanta-based pipeline gained the financial backing of some of the city's major corporations such as the Chick-fil-A Foundation, The Coca-Cola Company, Kaiser Permanente, UPS, Publix Super Markets and the Atlanta Hawks and Turner Broadcasting. These organizations fund scholarships for students in the program to study at Harvard each summer with the intent of increasing minority representation at the residency.
The Chick-fil-A Foundation has been a supporter of the Harvard Diversity Project from its inception. It's proud to enable these young men and women to go above and beyond academically and truly become all they can be. In 2019, the Chick-fil-A Foundation gave $20,000 to the program.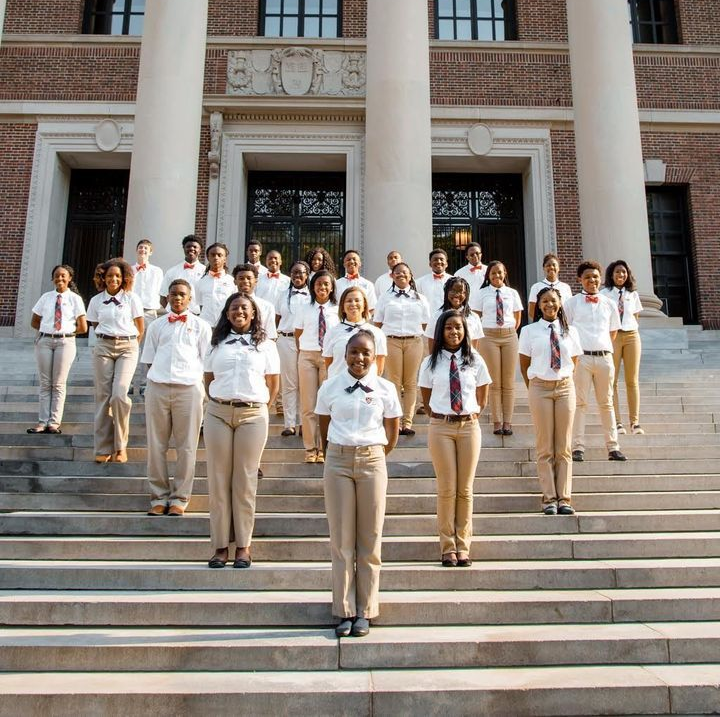 Academic debate: A gateway to educational equality
"No other activity outside of academic debate imbues young people with a skill set that will train them to be effective students, communicators and citizens," said Tripp Rebrovick, Ph.D. head coach of debate at Harvard University. "Debate combines competition with advocacy, making it rewarding and worthwhile for even the most reluctant students to learn to research, read, speak and write successfully."
"Academic debate is the single most powerful tool that equips students to increase standardized testing scores, GPA, overall college readiness and most importantly the intellectual socioemotional skills needed to emerge as world leaders and change makers," the team states in their video of the experience.
The team goes on to highlight the greater goal of the whole project-educational equality. Increasing the representation of minority students at an educational institution such as Harvard is the first step towards elevating young African Americans in the academic, social and political aspects of our society. The Harvard Diversity Project exists to strategically provide exclusive exposure and educational opportunities to underrepresented students. This will make the involved students more competitive by providing a distinct advantage in the college admissions process, widening their pathway to success and placing them on a trajectory to become social leaders, activists and entrepreneurs.
Looking forward
The next class of Great Debaters will begin training in August for the 2020 Harvard residency. A surprise reveal was held Thursday, June 20 at Atlanta City Hall to announce the students' acceptance into the program. The recipients believed they were being interviewed for admission, but instead they were greeted with confetti to celebrate their acceptance. Here's to hoping they bring home yet another championship!