Earlier this month, 30 kids ages 9 to 14 gathered on the campus of Morehouse College in Atlanta to kick off a Break into Business camp, where young people learn what it takes to become an entrepreneur. Since 2013, Break into Business has coached over 1,000 young people who have launched more than 250 profitable businesses (earning over $20,000 in real profit!).
"The way to get kids to fall in love with business is to make it real," says Monica Lage, Break into Business's Co-founder and Executive Director.
In this action-packed week at B-Camp, these young entrepreneurs brainstorm a product idea, perform market research, design a logo, manage a budget, make a website, style an Instagram post, make T-shirts, distribute flyers, film a commercial, and enter the "Shark Tank" before making their first sale. At the Shark Tank, campers pitch their products to real investors.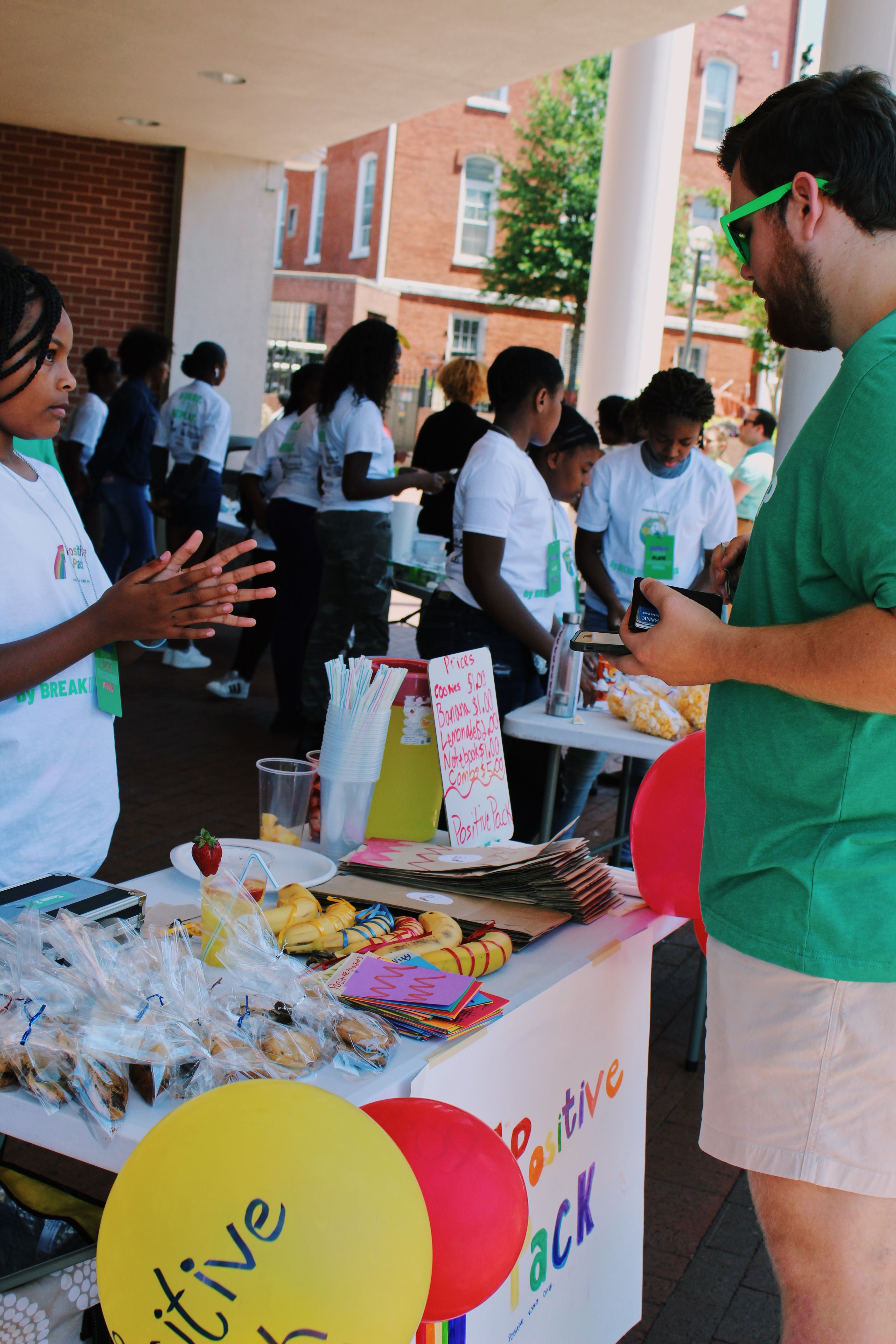 Finally, the young entrepreneurs take their products to the market (this one being Morehouse College), where the sales happen. Each new business creates mass quantities to be sold. A crowd of excited customers comes to check out these creative new businesses.
From the camp, Lage hopes these young entrepreneurs will carry their confidence and tools with them for years to come. "To see them at this age making pitches to impressive investors... it's unreal," Lage says. "When they are adults, their level of intimidation will be lower because they've had this experience."
For Cynthia, one of the campers, the biggest takeaway was the importance of being kind to every customer. Cynthia and three fellow campers created a brand called "Stress Leave!" The young women put together bags of stress balls, candy, and handwritten quotes to uplift customers. Cynthia and her business partners sold over 50 bags in less than an hour.
"My lesson learned is to be nice to everyone," she says. "Word travels. Even if they don't buy from you, they could tell a friend you were kind, and their friend might come visit you."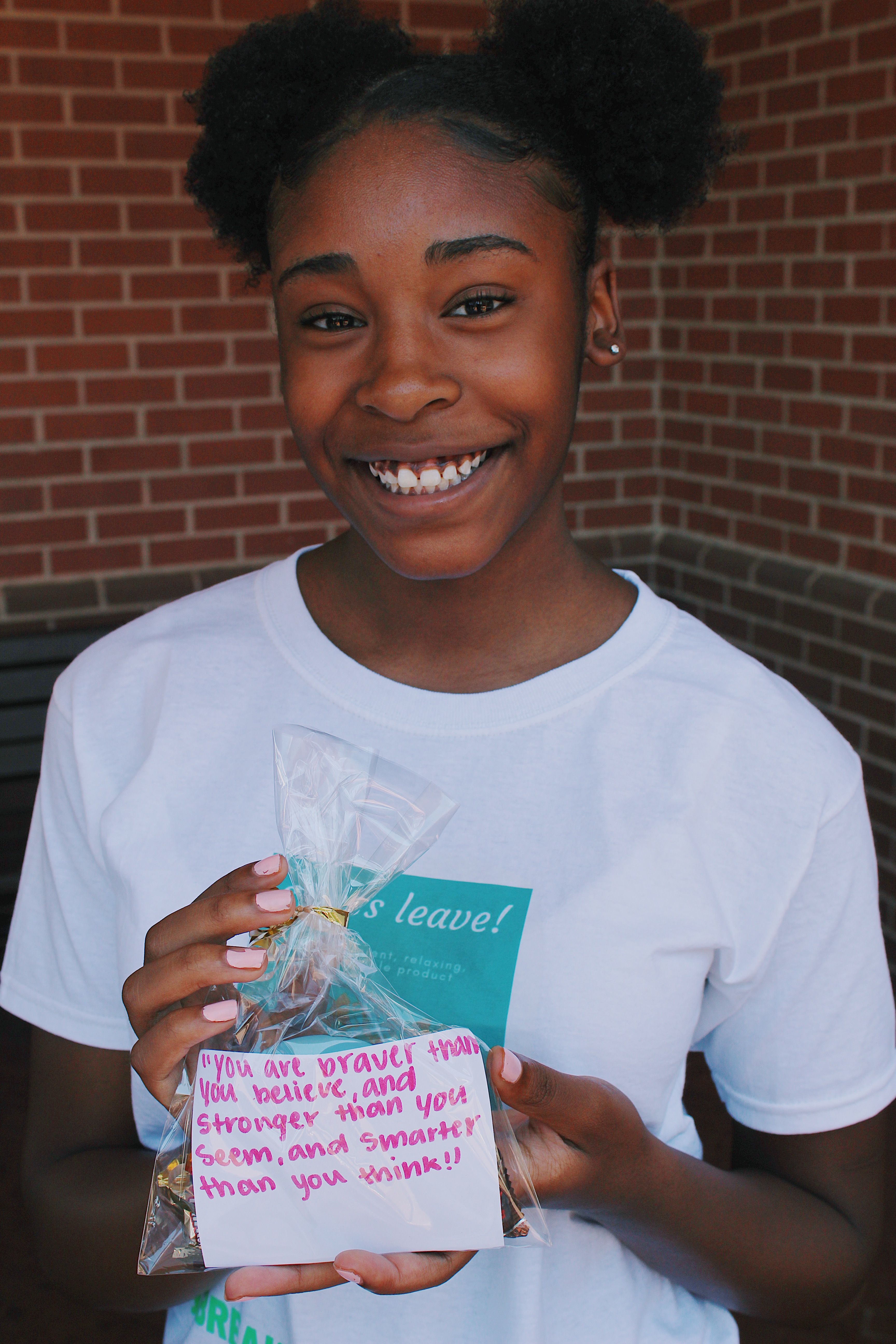 Chick-fil-A Foundation has been a supporter of Break into Business since day one, and is proud to sponsor several Break into Business camps, like the one at Morehouse, throughout the summer.
"Chick-fil-A sees the success of young people starting businesses and learning entrepreneurship," says Matt Lingerfelt from the Chick-fil-A Foundation. Lingerfelt also appreciates the charitable aspect of Break into Business. To instill the importance of giving back at an early age, the young entrepreneurs give 10% of their profits to charity. "We have the power to show a younger generation that having a business can bring good to the local community," says Lingerfelt.
Break into Business teaches that a simple idea can lead to greatness. The young entrepreneurs learn skills that will empower them for years to come as they become all that they can be.