Editor's note: Chick-fil-A announced a new focused approach to giving in 2020. Read more about the giving initiatives the Chick-fil-A Foundation has committed to support.

More than a third of Americans - 36% - say that they have felt their financial situation was out of their control, according to Junior Achievement (JA).
To make a difference, JA has developed programs with a mission to inspire and prepare young people to thrive in a global economy. Through a deep focus on financial literacy, workforce readiness, and entrepreneurship, JA gives young people from elementary to high school the knowledge and skills they need to be in control of their financial situation and own their economic success. Through this experiential learning, students are inspired to dream big and reach their full potential.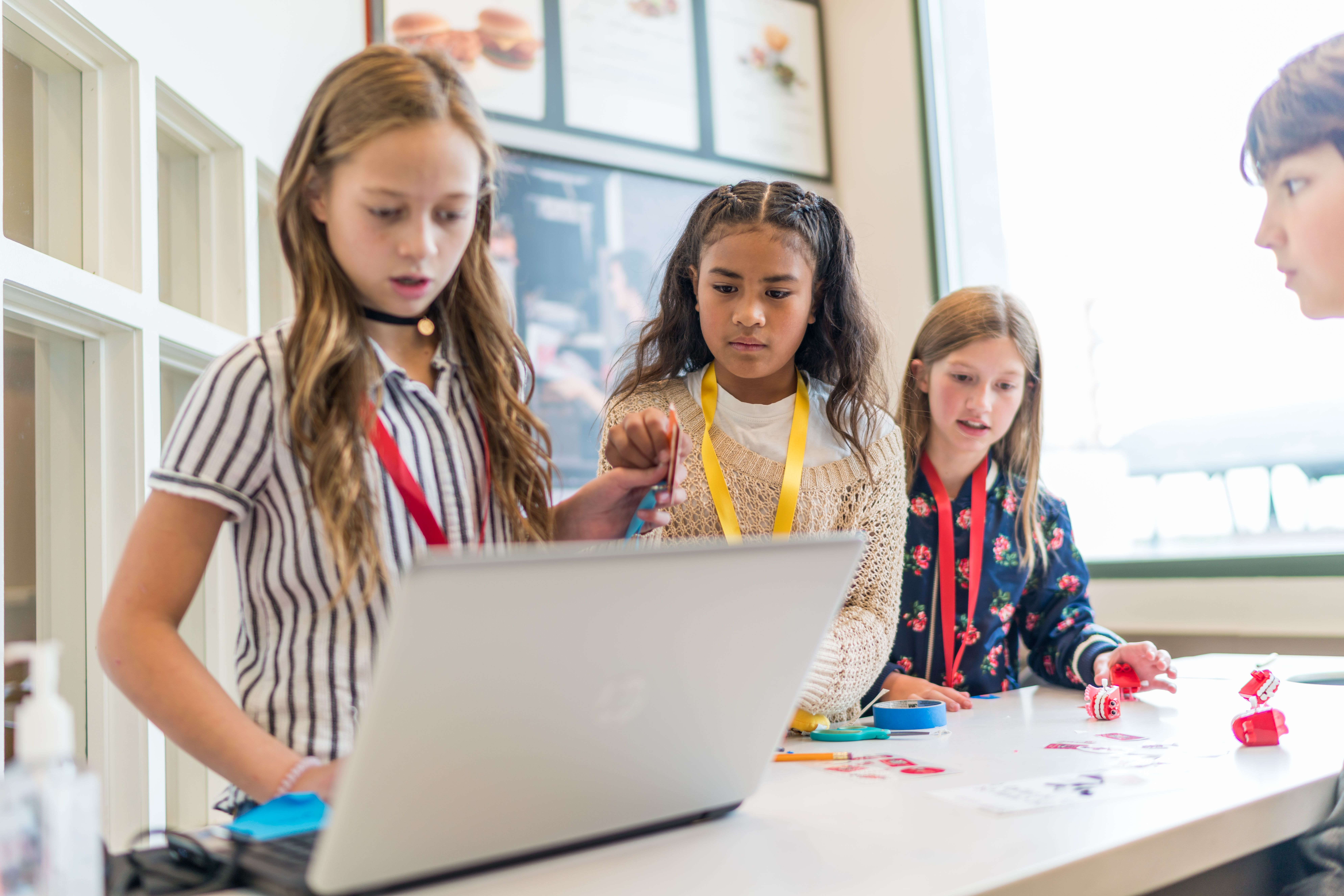 From JA student to Chick-fil-A Operator
Tony Gibson, Chick-fil-A Jefferson Pointe Operator, began his JA journey in elementary school.
In 4th grade, he learned how to budget money and get a paycheck - and he fell in love with the accounting and marketing aspects of business. "It was so clear from the beginning that this is what I wanted to do," said Tony. "JA planted a seed and fueled my career."
In high school, Tony wanted to pay it forward and share his JA experience. He began teaching classes to elementary schools in hopes that he, too, could plant a seed for a young entrepreneur. Tony and his wife have both continued to volunteer with JA over the years, teaching classes on financial literacy. Additionally, Tony's children have both gone through the JA program: In fact, his daughter Sierra was featured in all JA mailing as a young entrepreneur.
This past March, Tony became a Chick-fil-A Operator in Fort Wayne, Indiana. The icing on the cake? His daughter Sierra became one of his Team Members. And, even before he started restaurant training, Tony committed to sponsoring the JA Finance Park in Fort Wayne. His new partnership will begin in the upcoming 2019-2020 school year.
Continued potential
A shared belief in the boundless potential of young people is what first brought Chick-fil-A and JA together in 2013, when the JA Chick-fil-A Foundation Discovery Center opened in Atlanta.
"This partnership allows Chick-fil-A, Inc. and our Operators across the country the opportunity to honor Truett Cathy's legacy by continuing to invest in the futures of our young guests and their communities," says Kathleen Spangler of the Chick-fil-A Foundation. "I am always excited to see the students connect what they are learning to their potential they have as leaders of tomorrow."
Today, thanks to the support of Chick-fil-A Operators like Tony, the Chick-fil-A Foundation's relationship with JA has expanded far beyond the city of Atlanta - reaching over 300,000 students across the country in 2018 through Operator partnerships with JA facilities in their local communities.
"JA aligns with Chick-fil-A's core missions to mentor and pay it forward to young people," said Tony. "It is one of my most important purposes as an Operator."