The Chick-fil-A Foundation is working to help every child have the access, opportunity and support they need to become all they can be. By investing in programs and partners that are addressing key economic mobility indicators, like education, poverty and homelessness, we are focused on creating brighter futures for children and youth in the communities Chick-fil-A serves.
Here's how two of our partners, Atlanta Mission and Covenant House International, are making an impact in the area of youth homelessness.
Meet Amber
Seeing the talented, confident young woman and artist Amber is today, one would never know she had experienced homelessness.

Amber grew up in a broken family and never felt loved by her mother. Her grandmother was the one to care for her but when she passed away, Amber lost the only relationship that mattered.
As a young adult, Amber attended the Art Institute of Atlanta for graphic design. While taking classes, she lived with a friend in an apartment nearby. However, when her roommate broke her lease, Amber was left with an apartment she couldn't afford alone.
She soon found herself on the street with no one to turn to, and, was homeless for a month before ending up at Atlanta Mission Day Shelter. It's here where she found relief and a helping hand.
"One of the classes that really had an impact on me was the 'Healthy Relationships' class," said Amber of her time at the Atlanta Mission. "The lessons we learned made me realize what I deserve as a person."
Amber also received life-transforming services at My Sister's House, a program run by Atlanta Mission that provides shelter, childcare, recovery programs, counseling and vocational training.
Today, she has her own apartment, a career, and a loving community to support her.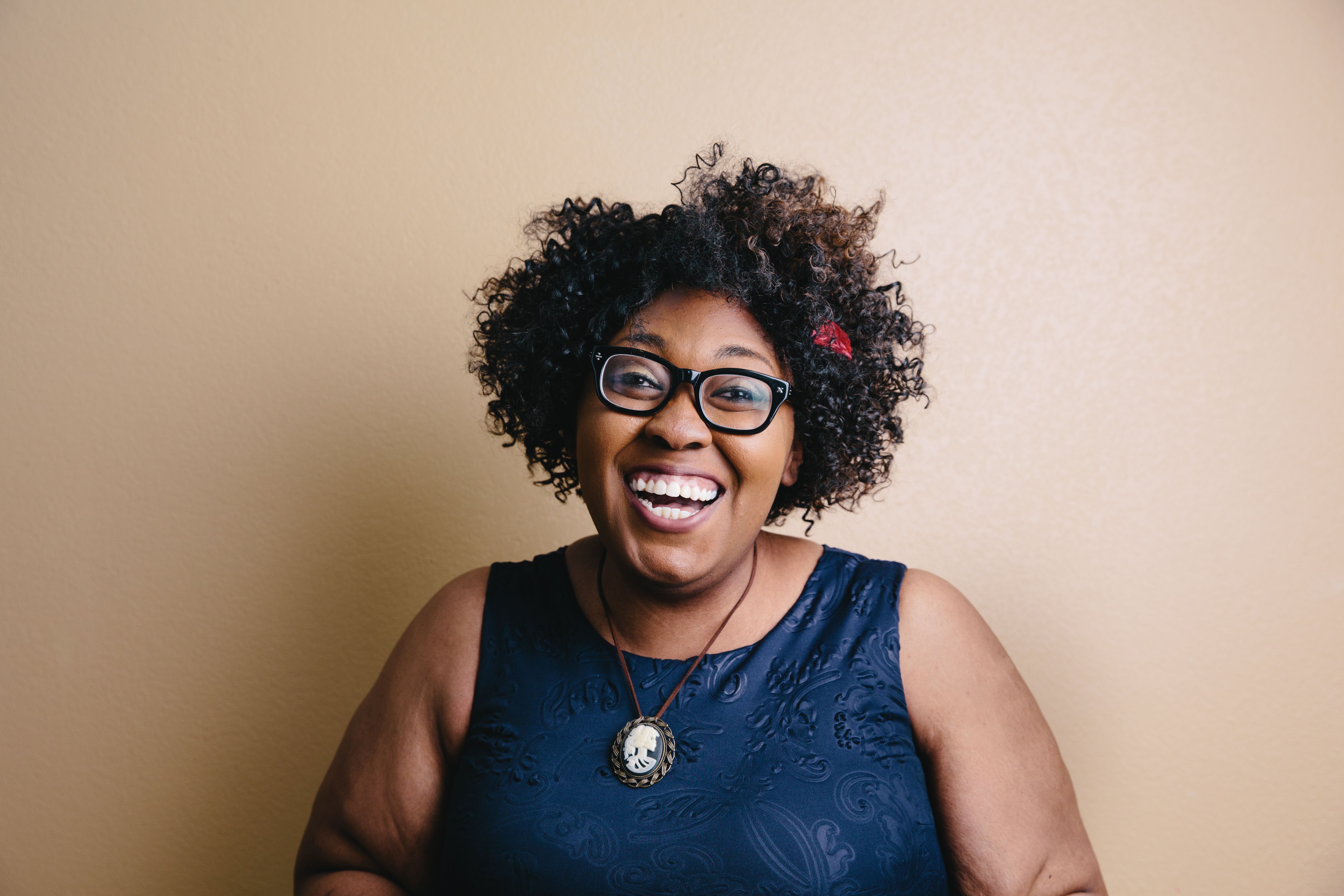 Understanding the problem
There are many young people on the streets with stories similar to Amber's. Stories of exhausted resources and relationships.
According to Covenant House International, 3.5 million young adults and 700,000 minors experience homelessness every year, and those numbers are rising. Within 48 hours of being on the streets, homeless youth will be approached by someone trying to exploit them, and, they face risks such as starvation, violence, human trafficking and being recruited into drug or gang activity. (Department of Health and Human Services)
While there are various reasons youth might experience homelessness, there are some more common causes.
Many of them have bounced around between foster homes their entire lives and become homeless once they turn 18. In fact, about 50% of kids who age out of the foster care system or the juvenile justice system end up homeless within six months because they don't have the proper support network. Others run away from home after witnessing or experiencing violence or sexual abuse. (Covenant House International)
Still others find themselves without a home after coming out to their parents or caregivers. A 2017 Chapin Hall report found that LGBTQ youth disproportionately experience homelessness. In fact, LGBTQ young adults had a 120% higher risk of reporting homelessness, even though they make up just five to 10 percent of the overall youth population.
The need is great. But, there are many organizations across the country that have seen this problem, and have committed themselves to working on a solution.
Atlanta Mission: a holistic approach
Atlanta Mission, a Chick-fil-A Foundation partner, provides a broad range of services to those experiencing homelessness. People like Amber. And its transformation model is unique to each person who walks through its doors.
"I'd compare our transformation model to going to the doctor's office and receiving a treatment plan," said Rachel Reynolds who has worked at Atlanta Mission for five years as a PR/Communications Manager. "Whether you need a job, soft skills to maintain that job or a community to rely on, we tailor each service plan to your individual needs. We do this through a variety of ways such as counseling services, social work services, job training services and classes provided by our staff and partners in the community."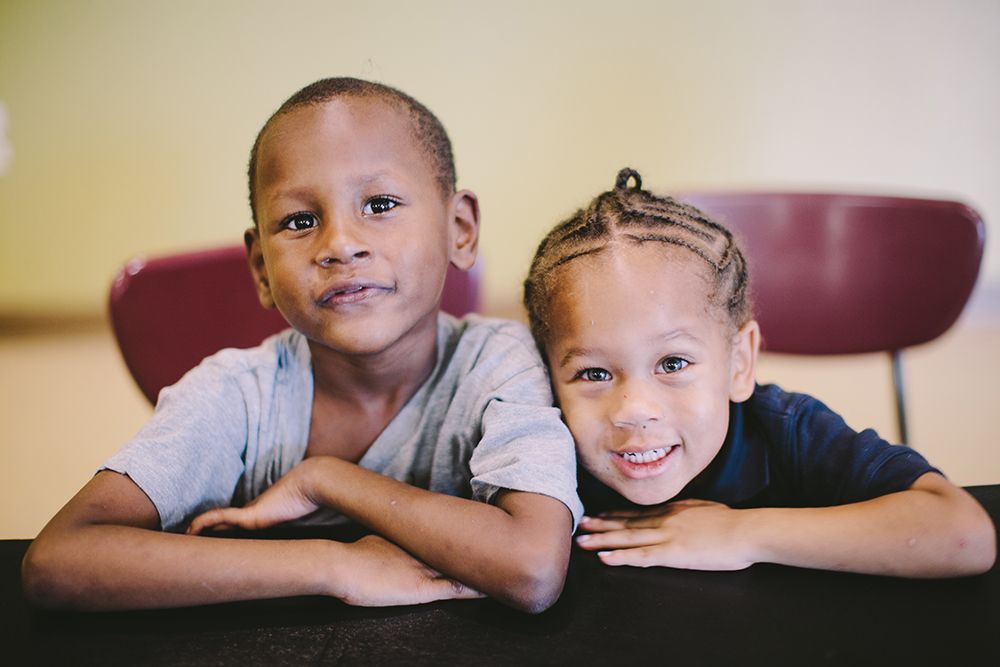 Currently, about 40% of Atlanta Mission's resources are used for the sheltering and care of women and children experiencing homelessness. In the next few years, Atlanta Mission is looking to expand and deepen the impact of My Sister's House and The Atlanta Day Shelter for Women and Children, where Amber receive her life-changing support.
Covenant House: reaching at-risk youth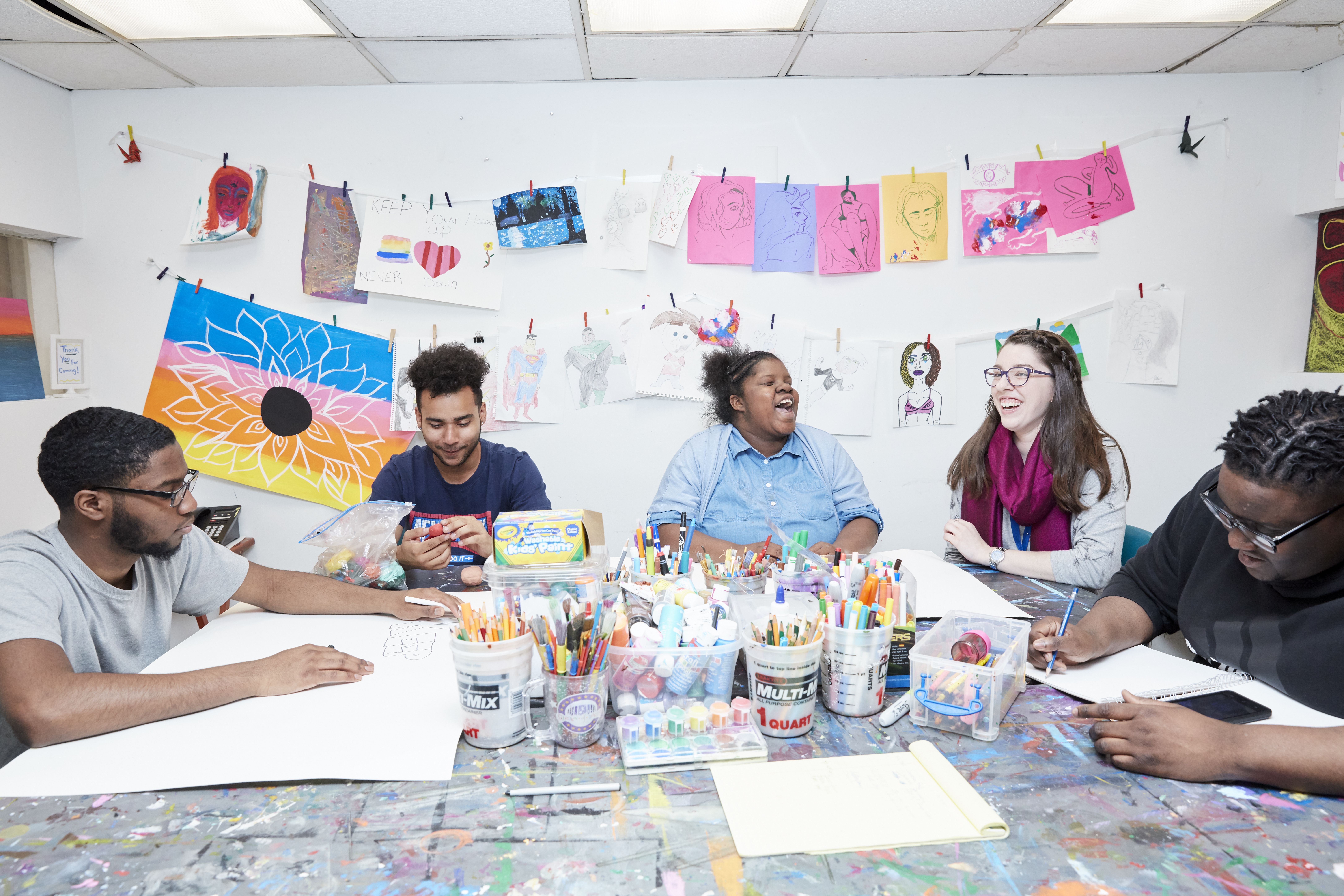 Covenant House International, a 2019 Chick-fil-A Foundation True Inspiration Award recipient, is addressing the need on a broader scale. The organization's model is based on providing services to get at-risk youth the help they need as quickly as possible. At their 31 sites located across six countries, programming begins with street outreach, where they seek out young people experiencing homelessness and provide them with food and supplies until they are ready to come to the shelter.
Once an individual is enrolled in its Sanctuary Shelter Program, Covenant House aims to stabilize these youth during their current crisis. This process starts with working on mental health and healing the trauma experienced both prior to being homeless and while on the streets. At this point, case managers work with the youth to determine their educational needs and work to fill in the gaps. On their path to independent living, Covenant House also supports them in workforce development and vocational training.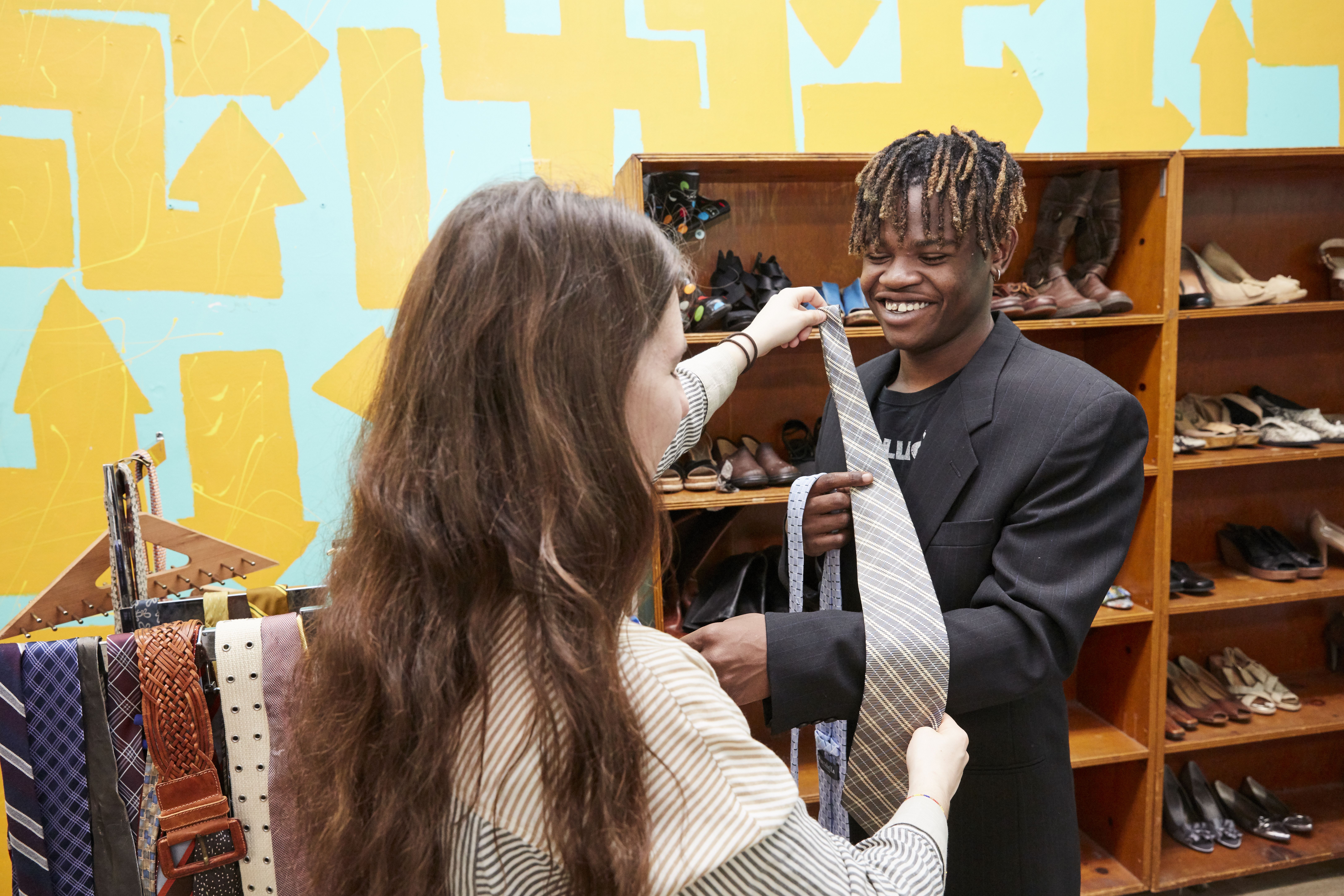 "Through our training and development programs, we teach job skills, help with writing a resume and practice interviewing," said Allison Ashe, who leads corporate partnerships at Covenant House International. "Some Covenant House programs offer specific job skills such as customer service and retail basics. Depending on the site, they might have programs specific to that location. For example, in Atlanta we have health-based programs such as healthcare coding and healthcare IT, while in New York, we have a culinary arts program and security training programs.
In California, Covenant House California - also a 2019 True Inspiration Award winner - is partnering with the True Colors Fund and enhancing its services to LGBTQ youth. The True Colors Inclusion Assessment was designed to help agencies implement best practices to welcome and serve LGBTQ youth. Based on the assessment outcome, the True Colors United team guides the agency through the necessary steps to create a more LGBTQ-inclusive and affirming program and environment.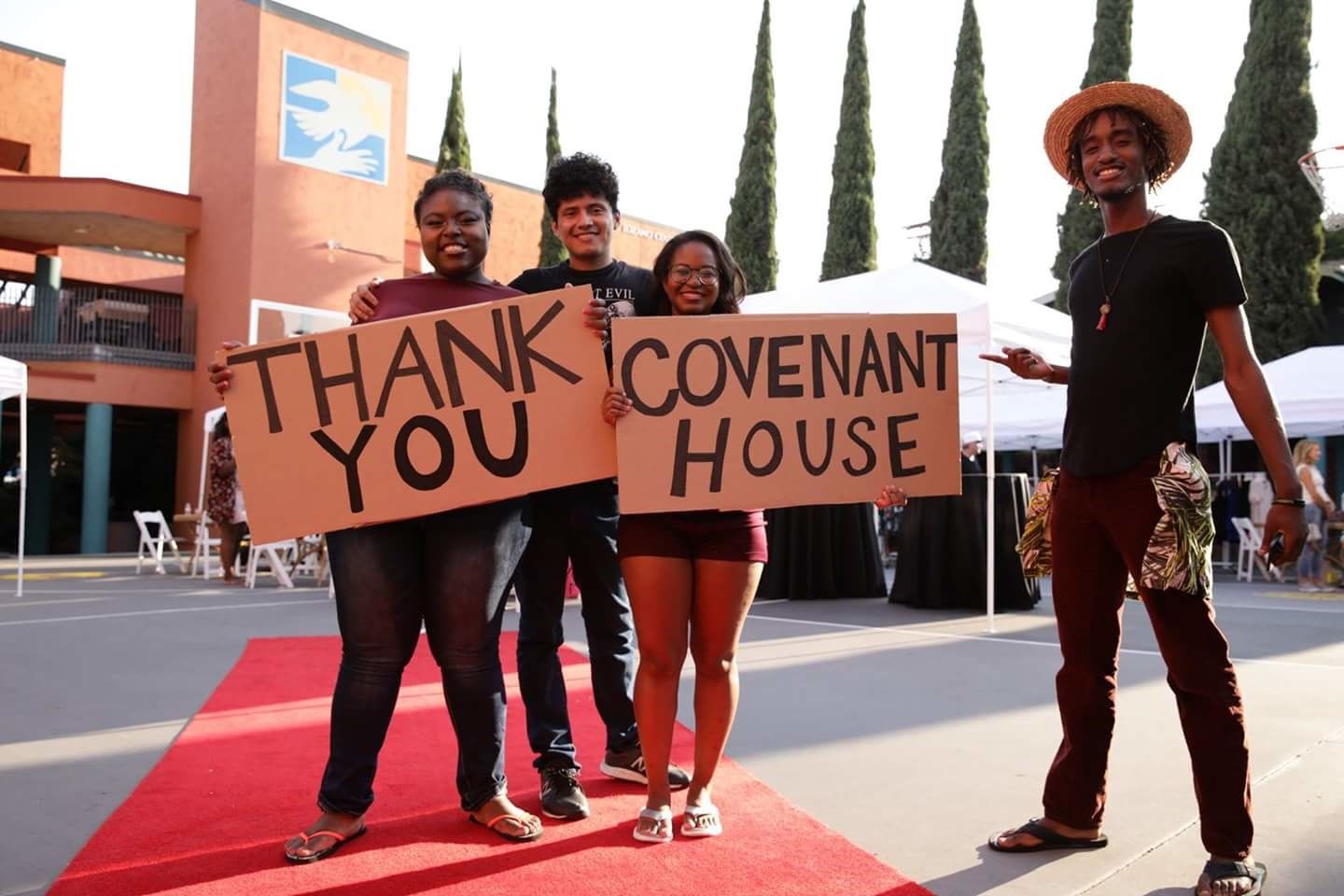 "We're proud to work alongside Atlanta Mission, Covenant House International, Covenant House California and many other organizations that are working to understand and address the root cause of youth homelessness," said Rodney Bullard, Vice President of Corporate Social Responsibility at Chick-fil-A, Inc., and Executive Director of the Chick-fil-A Foundation. "If you don't know where your next meal will come from, or where you'll sleep that night, chances are you won't excel in school or at your workplace. To help every child grow and thrive, we have to address these underlying problems while also providing resources and support so they can overcome their current circumstances and be on a path to economic mobility."
Learn more about these partners:
https://www.covenanthouse.org/