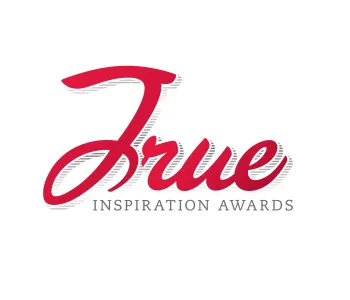 Helping every child become all they were created to be
At Chick-fil-A, we believe in hard work and leading by example, and we're passionate about helping our nation's youth be everything they can be. All we do represents the generous spirit of our founder, S. Truett Cathy.
The True Inspiration Awards represent that spirit and the Chick-fil-A Foundation's mission. Each year, we honor and support community organizations from across the country that are investing in and inspiring our future leaders.
The organizations recognized by the True Inspiration Awards go above and beyond in the fields of innovative education, emerging leadership development and youth entrepreneurship. They're working hard to make a lasting difference in their local communities, and we're proud to help them extend their impact.

We must motivate ourselves to do our very best, and by our example lead others to do their best as well.
S. Truett Cathy
Meet Our 2018 Award Recipients
Innovative Education
Improving teaching and learning through ground-breaking practices and visionary leadership.
By the Hand Club for Kids

We are an after-school program that emphasizes academic excellence while nurthing the whole child - mind, body and soul. Our program makes it possible for kids to not only succeed academically, but to stay enrolled in school.

bythehand.org

Urban Youth Impact

We are dedicated to providing educational enrichment, resources, safe environments, personal mentorship, and job-readiness programs to facilitate the growth and development of underserved youth.

urbanyouthimpact.com

The Yunion

Our mission is to counter negative cultural influences that misdirect the lives of youth by raising awareness and strengthening families through innovative prevention programming, education, parental engagement, mentoring, and counseling.

theyunion.org
Emerging Leader Development
Focusing on character development, positive community and cultural involvement, and effective civic engagement
Kids Central

We help create brighter futures for children and families by developing and managing a comprehensive, community-based system-of-care for abused, neglected, and abandoned children and their families.

kidscentralinc.org

The Let It Be Foundation

Our mission is to provide ongoing support and services to families of children diagnosed with cancer and other life-threatening illnesses throughout the sick child's treatment, with a focus on the entire family.

theletitbefoundation.org

Travis Manion Foundation

We empower veterans and families of fallen heroes to develop character in future generations.

travismanion.org
Youth Entrepreneurship
Developing business knowledge, entrepreneurial skills, and financial literacy
Celebrate EDU

We encourage and empower young adults with developmental disabilities by providing innovative entrepreneurial education that builds on their interests and passions so that they can create happier and more productive lives.

celebrateedu.org

Collegiate Entrepreneurs Organization

Our mission is to inform, support and inspire college students to be entrepreneurial and seek opportunity through enterprise creation.

c-e-o.org

Straight Ahead Ministries

We provide ongoing support and resources for juvenile offenders that begins while they are in lock-up, continues as they return to their communities, and follows through as they become self-sufficient, productive members of their communities.

straightahead.org
S. Truett Cathy Honoree
Embodying the innovative and entrepreneurial spirit of Truett Cathy
Path Project
Loganville, GA
Nominated by Chick-fil-A Operators Tom Balsamides, Steve Warnstrom and Colby Cameron
It started as a side project. Once a week, husband and wife Jim and Melinda Hollandsworth stopped by a nearby mobile home park in Loganville, Ga., to help local kids with their homework. Here in Gwinnett Estates, a predominantly Hispanic neighborhood, very few students were graduating high school—creating a cycle of poverty for the families who called this community home.
That was 2008. Today, Jim and Melinda, founders of the non-profit Path Project, operate community centers in eight mobile home parks in Georgia and Tennessee. "Our goal is to empower kids to graduate from high school with a plan for the future," Melinda says.
According to Path Project, only 57 percent of Latino students graduate high school—due to issues such as language barriers, lack of basic academic skills by third grade, living below the poverty line, and parents who didn't graduate. Melinda, Jim and their staff of 24 are trying to change that statistic by offering a full range of programs at their community centers—starting with Mommy & Me interactive learning experiences for moms and babies all the way to high school leadership clubs, which are individualized to the specific needs of each student. Currently, Path Project serves 625 children and youth across their communities.
And, their approach is working. In 2016, 88 percent of Path Project's participants graduated from high school with a college or career plan in place. In the same communities, without Path Project, only 33% graduated.
Learn more
children and youth served
Play Video
Chick-fil-A Foundation surprises Path Project with the good news